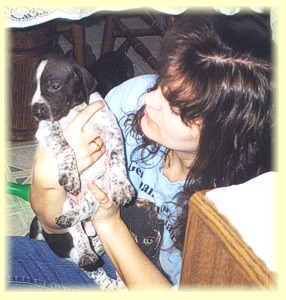 Summer and Wendy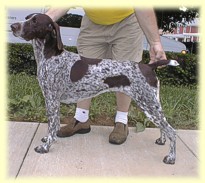 Summer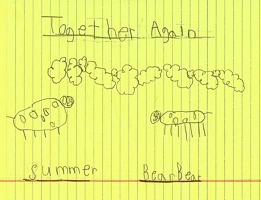 Drawing by Grant Shanholtz, 6 years old.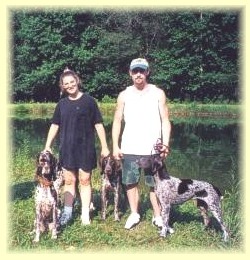 Wendy and Jammie
out with the dogs on a summer day
(Summer is on the far right)


Losing you has taken breath from my soul and asked more of my heart than I had ever hoped to give.

Knowing that I will now miss looking into those warm brown eyes that welcomed my daily coming and going almost seems unbearable.

Realizing that the touch of your nose and the warmth of your soft ears against my cheek is now something held only in memory.

God asks so much of me in this time when I must choose to send you home again.
I wasn't ready, though I know your time with me here was over.

My deepest comfort now is in knowing where you now lie and that the day will come when I will hold you once more, though it may seem
a lifetime of tears away.

You have owned my heart my sweet, my beautiful Summer. You always will.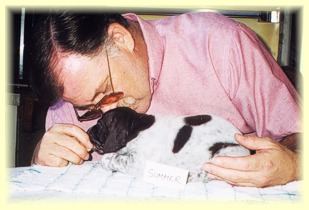 Steve and Summer