About Shomberg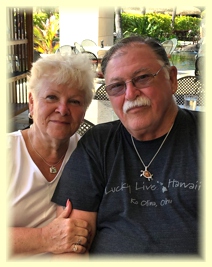 Breeding German Shorthaired Pointers is not a "business" for us, but rather a passion that has developed over the years to become what it is today. We are committed to owning, breeding and loving them in a way that will perpetuate and entrust the breed to a future where others can enjoy and love them as much as we do.



A Word About The Shomberg Name
In October 2011 Shomberg GSPs was awarded the Breeder of Merit honor.

"The Breeder of Merit Program honors breeder/exhibitors' dedication and hard work as they continue to produce dogs that are healthy, capable, and beautiful.

The foundation of today's AKC, Breeders of Merit have the power to influence, guide, and teach future breeders, exhibitors, and all purebred dog owners." -- American Kennel Club

In June of 2006, the American Kennel Club formally approved "Shomberg" as a privately registered name in the German Shorthaired Pointer breed. This means that Steve and Sharon alone have the authority to use this surname in designating a puppy as either their own or having come from their breeding program.

Having been dedicated to excellence in our breed since 1973, we felt it was certainly appropriate to be an AKC registered name. It is a source of pride and represents all the years of loving, dedicated, and responsible breeding in the development of our own bloodlines. You can also read a little more about our history.



We enjoy a national reputation for producing shorthairs that are equally at home in a field of pheasants or in the arms of a child. While adhering to the guidelines of the breed standard, we know that we have a responsibility to produce dogs that are not only beautiful to look at but are also outstanding representatives of their breed in every way.
"A dog is the only thing on earth that loves you more than he loves himself."
-Josh Billings
Temperament, correct structure, instinctive and natural hunting ability, intelligence and a willingness to please are all attributes that we consider to be necessary in the development of each and every puppy that is born and raised here in our home. Every single puppy is nurtured, loved, and encouraged to develop its own personality and independence. Read more about our practices during our pups' first 8 weeks of life and their early imprinting period.

Breedings are carefully planned, usually 1 to 1-1/2 years in advance and careful consideration is given to every aspect of a particular breeding combination and what the end product will be. We do not breed on a large scale but rather choose to breed limitedly and selectively.

Homes for our puppies are chosen carefully and with respect to the needs of each individual owner and puppy. On occasion, we do place adult dogs and the same consideration is given here as well. You may also want to read more about our puppy placement practices.

All puppies are placed with full guarantees with regards to health and quality. We continue to provide a "support system" to the new owners and maintain that system throughout the lifetime of the dog. It is an integral part of our commitment to the breed and we take it very seriously.

While we have been fortunate over the years to win numerous national awards and produce dogs who have gained AKC field, conformation and obedience titles, that has never been our primary focus. We're not about setting records and it has never been our "goal." The fact that we have over time developed our own lines that have gone into the record books is simply "icing on the cake." The personal friendships formed over our time in shorthairs have been the most valuable assets one could ever hope to have and we treasure each and every one beyond measure. And for the most part, the people who own German Shorthairs are a friendly, fun-loving, supportive and extremely generous group of folks. If you have a shorthair, you will never lack for friendships within the breed.

To enjoy some of our memories and favorite dogs with us, you're welcome to look at our photo gallery.